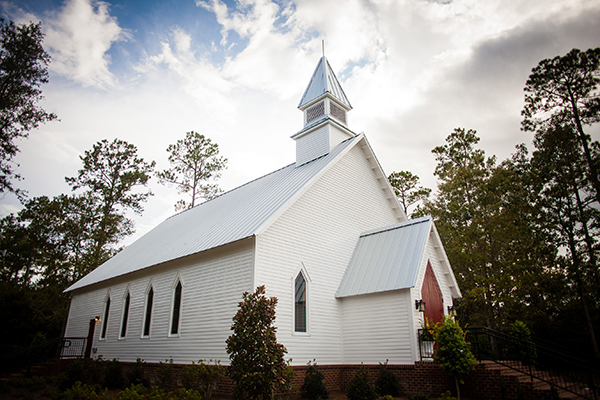 Kinderlou Forest Chapel Services
Join Pastor Lauri Hartley Sunday mornings for a non-denominational service.
9:30am – Children's Sunday School
10:30am – Traditional Worship Service
Lauri Hartley
Lauri grew up in Nebraska, she is no stranger to the south.   She moved to Columbus in 1996 and most recently was the minister at Willacoochee/Beulah United Methodist Church. Lauri graduated from Troy University and attended Candler School of Theology. An avid sports fanatic and former athlete, Lauri enjoys cheering on the Huskers and Bulldogs, as well as her NFL Fantasy Football teams.
Lauri has two children Mallory and son in law, Blake Thompson, who live in Valdosta and Corey, her son who lives in Colorado Springs. She also has four granddaughters ages 3, 4, 8 and 12, who live here in Valdosta.
"I grew up in the Christian Church (Disciple of Christ) and then switched to the United Methodist Church, and now God brought me this opportunity to be the pastor at Kinderlou, says Lauri. I never thought I would become a minister but when God calls a person should listen. My goals as a pastor are to meet people where they are spiritually, help people to grow in their faith, to preach in a way that makes God relevant and, to be with people in times of joy but also when times are difficult."