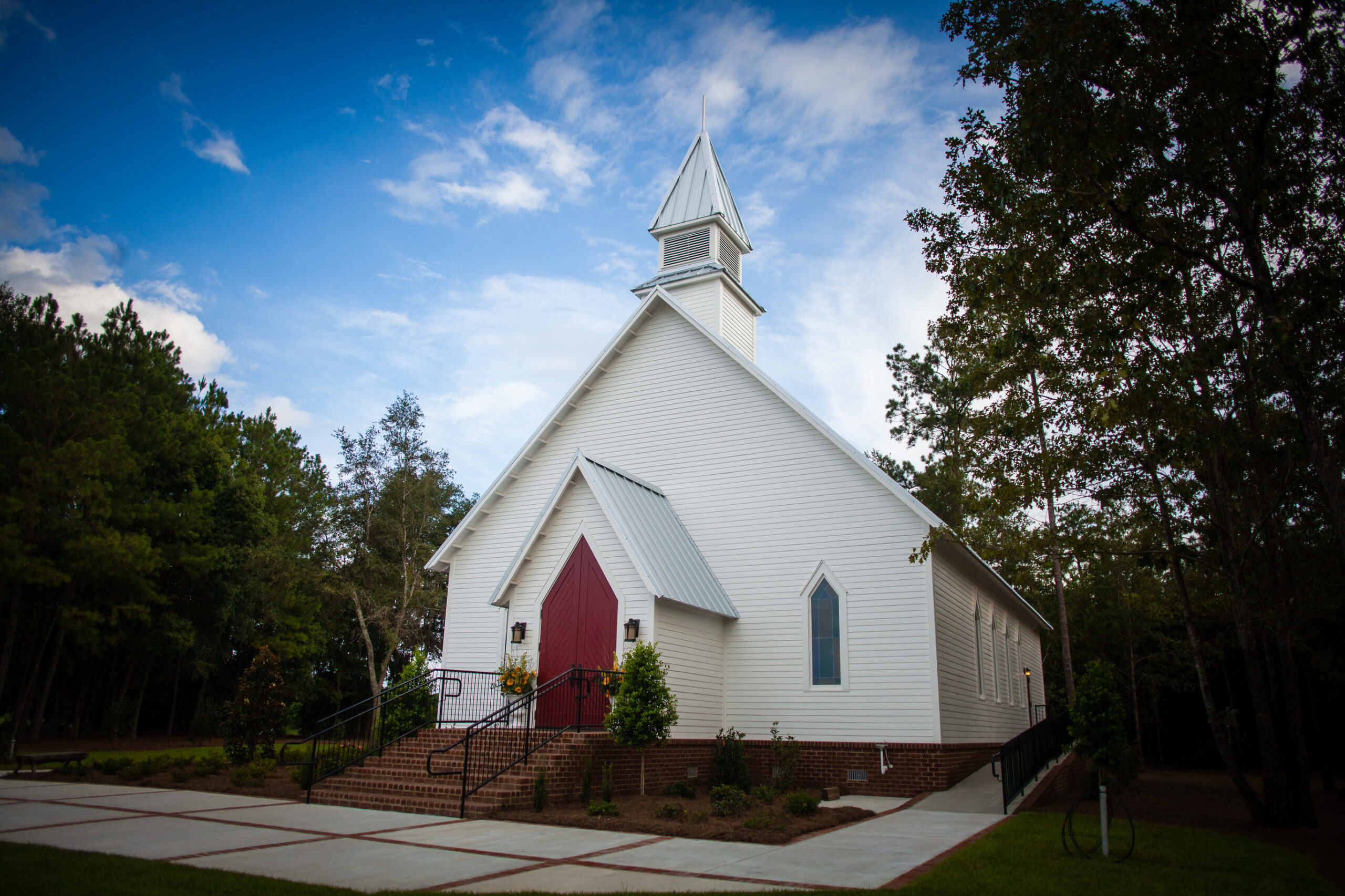 Events at Kinderlou Forest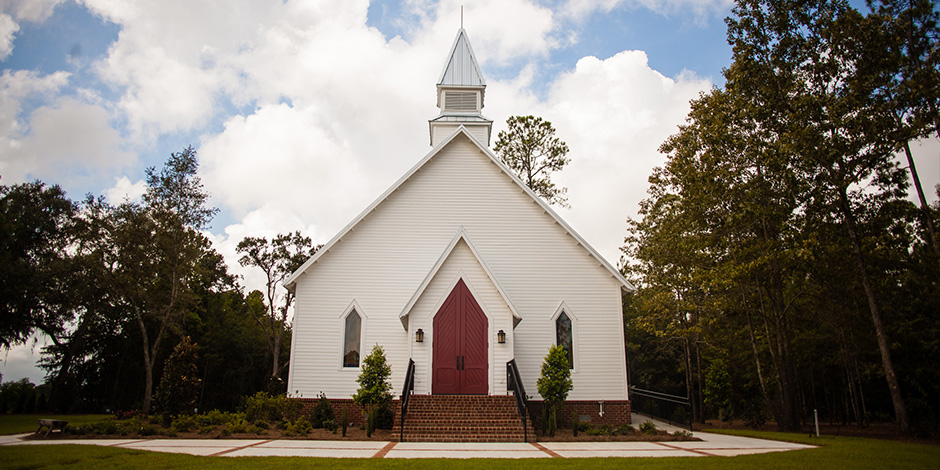 The Kinderlou Forest Chapel rental fee includes up to 4 hours in the chapel on the day of the ceremony and one hour for rehearsal on the evening prior to the wedding. Additional hours are available at an additional cost. Any set-up, clean-up or wedding pictures must be done during the ceremony hours.
The Kinderlou Forest Chapel
Kinderlou Forest offers a worship and wedding chapel for private rental. Located a few miles from the heart of Valdosta, The Kinderlou Forest Chapel provides a unique, intimate venue for an elegant, unforgettable ceremony.
The Kinderlou Forest Chapel can comfortably accommodate up to 140 guests and provides private rooms for both the bride and groom.
Receptions & Catering
The Oaks located at the Kinderlou Forest Clubhouse offers a variety of room selections to accommodate private and special events. The Oaks and Kinderlou staff will execute detail beyond expectations to create a memorable event.
For more information or to make a reservation, email theoaks@kinderlou.com.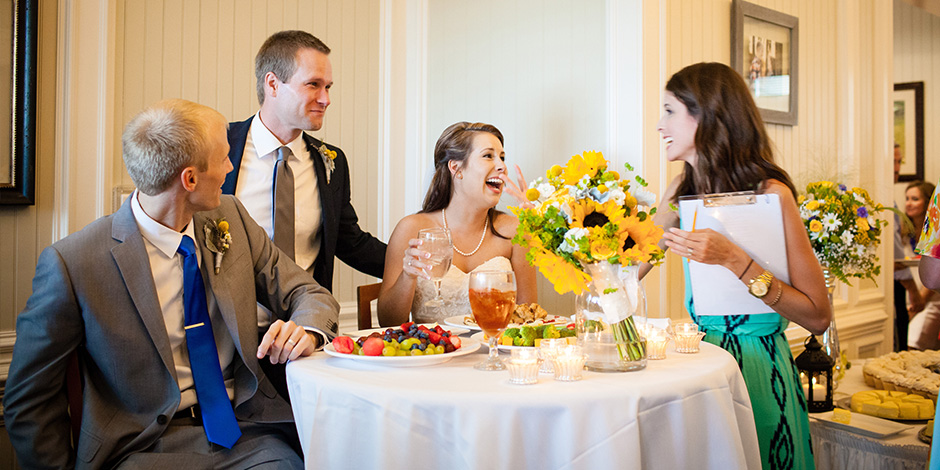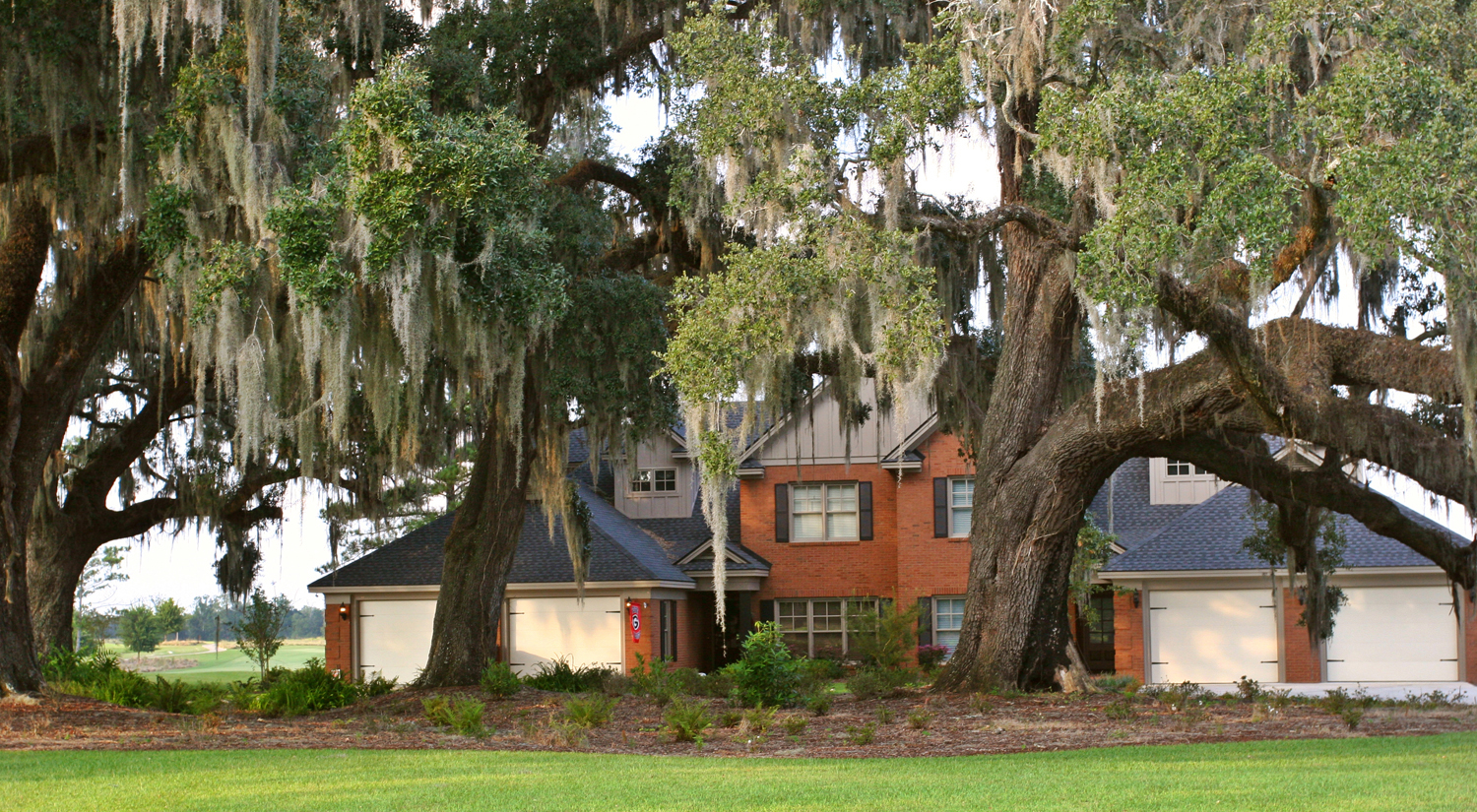 Live Oak Villas
Enjoy your stay and play experience in one of Kinderlou Forest's beautiful townhomes. Not a golfer? Not a problem! Our townhomes are perfect for wedding party accommodations and out of town guests! The 4 bedroom 3 ½ baths (sleeps four to eight guests), 3000 sq.ft., fully furnished townhomes are located right on the golf course with a spectacular view of Kinderlou's signature "Ravine" hole.